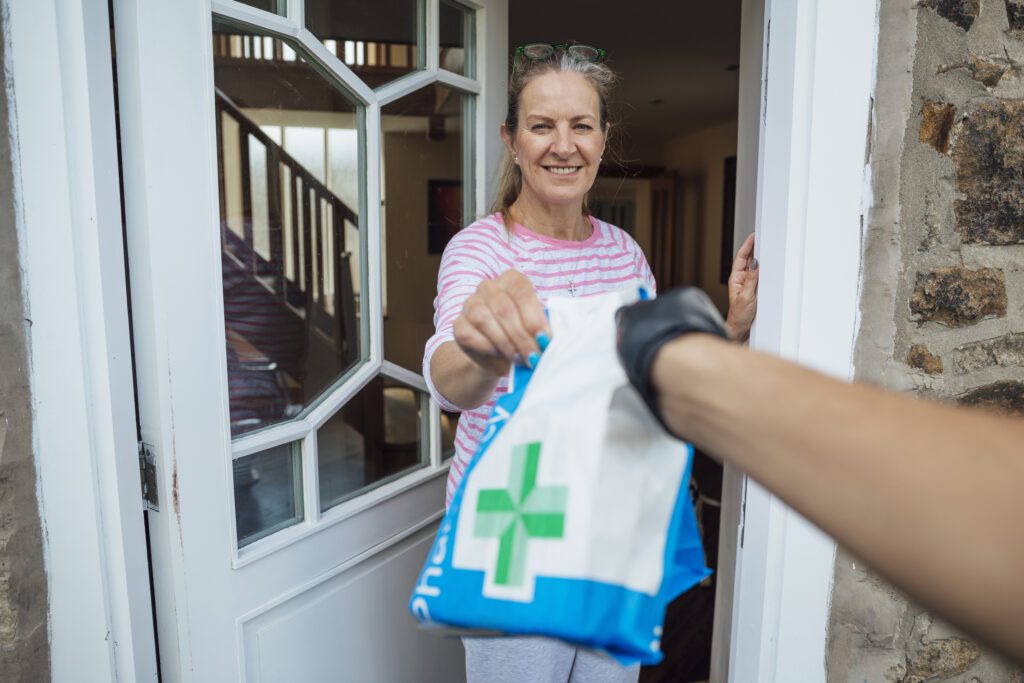 Situation
"Thank you very much for your help and support," one patient of the program wrote. "Thanks to your program and your wonderful team I am alive today. You've given me a second life — and hope."
Many patients in Ukraine face significant challenges when prescribed innovative, higher-cost medication due to affordability challenges. Many Ukrainians are unable to afford the cost of their medicine on their own. A lack of government reimbursement or other financing options leave many patients responsible for costs they aren't able to cover on their own. Instead, patients are often forced to discontinue or interrupt their prescribed treatment, resulting in less-than-optimal medical outcomes.
These factors were made worse by COVID-19. A significant number of hospitals canceled medical procedures not related, such as treatment infusions, to the coronavirus in order to reallocate resources to treat the global pandemic. Patients who needed these procedures were left with no options. For patients whose procedures were not canceled, many faced the additional financial burden of mandatory COVID-19 tests before they could enter the hospital. Additionally, many Ukrainians were no longer able to travel to their hospital for care and treatment because the pandemic caused the suspension of public transportation and the closure of certain parts of the country for quarantine.
Solution
Prior to the COVID-19 pandemic, a multinational pharmaceutical company hired Axios to design and implement a Patient Support Program (PSP) to address the aforementioned challenges patients in Ukraine were facing.
Patients whose physician prescribes one of the drugs are asked to pay only what they can afford, and the remainder of the treatment cost is covered by the manufacturer and potentially other parties. To determine how much help a patient needs, Axios utilizes its validated Patient Financial Eligibility Tool (PFET). Unlike other tools, PFET is customized to the local country context, providing a comprehensive financial assessment that considers not just the patient's income but also their standard of living and assets. Through this approach, the pharmaceutical company is able to reach new population segments (with less ability to purchase), thus creating potential incremental revenues that help maintain program sustainability.
Program supported medications were delivered directly  to the patient's home or treating hospital. Patients also received ongoing support from Axios' program team to make sure they were able to stay on treatment.
During the COVID-19 pandemic, Axios had to quickly re-design program processes to ensure treatment continuity. In cases when treatment could be given at the hospital, Axios and its local partners arranged transportation for the patient. If the hospital canceled the appointment due to the pandemic, Axios would coordinate an appointment with an alternative medical clinic and work with program partners to cover additional costs and appointment fees; or would have the medication delivered directly to the patient's home, providing any necessary training on how to administer the treatment.
Our remote care approach proved to be helpful once again during the recent, ongoing conflict in Ukraine. Committed to providing treatment to patients despite the challenges, Axios and its partners have been able to locate all patients participating in the program, including those inside and outside the country, in order to continue to provide them with their program supported medications.  Patients who sought safety outside Ukraine were also offered access to locally prescribed treatment.
In addition, Understanding the changing needs and challenges of the people of Ukraine, the program enrolment process was simplified. Temporarily, patients no longer need to undergo a   means-based assessment and company supporting the program is covering the full prescribed course of treatment free of charge for the duration of martial law in Ukraine.
Results
Through the joint effort of Axios, the pharmaceutical company, and program partners including charities, patient associations, logistics providers, physicians and hospitals, patients enrolled in the PSP were able to continue their prescribed treatment despite the challenges of the coronavirus pandemic. Approximately 600 Ukrainians have been referred to the PSP by 93 hospitals and more than 200 physicians nationwide.