It is time for healthcare to transcend its traditional boundaries and embark on a new era of patient empowerment and collaboration, where adherence becomes a cornerstone of improved healthcare outcomes. The time for change is now.

Recognizing patients' continuously evolving needs throughout their healthcare journey holds paramount importance. Mere acknowledgment of these needs falls short, while proactive, efficient, and continuous addressing of these needs is essential to overcome the numerous adherence barriers that hinder patients from accessing essential care. This underscores the urgent need to develop a transformative and all-encompassing solution customized to the broad spectrum of patients' requirements. Such a solution must be guided by a scientific yet holistic approach to ensure effective development. 
The holistic approach to access to adherence acknowledges the multifaceted nature of a person's life. It recognizes that effective treatment compliance requires a comprehensive understanding of the individual and their circumstances. By considering multiple factors based on the different methodologies that impact disease self-management, the holistic approach aims to promote patient-centric care and a personalized support model that helps individuals successfully overcome the barriers to healthcare.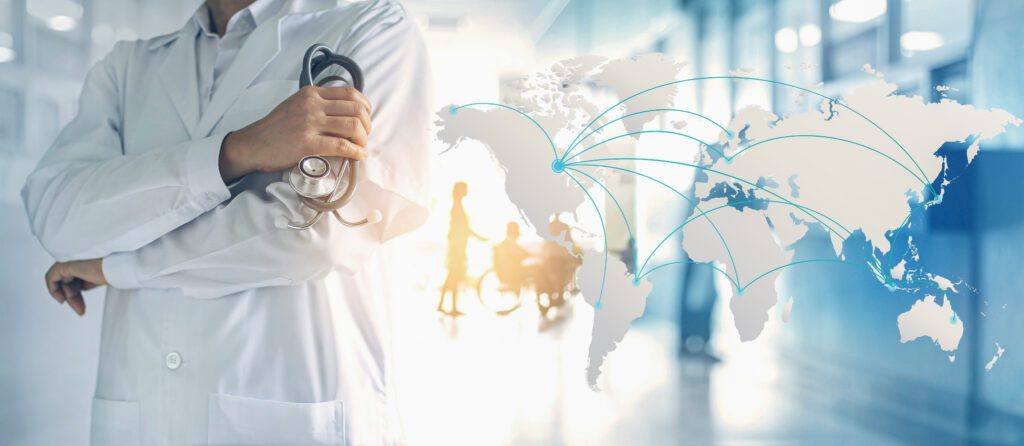 Adherence to treatment is rooted in creating an environment where patients can thrive. By offering adherence to treatment solutions, we can undertake a holistic approach to create an ecosystem that can improve a patient's life and encapsulate how patients cope with disease from the first signs and symptoms that they experience to throughout their full journey, thereby empowering them with all tools to be able to cope with a lifelong disease. This all-encompassing and thorough method acknowledges the interplay of diverse factors that impact an individual's capacity to adhere to their healthcare provider's advice. It extends beyond mere medication adherence and considers the broader environment in which the individual operates. 
Non-adherence to prescribed treatment can lead to suboptimal health outcomes such as disease progression, hospitalization, reduced quality of life, and serious or irreversible complications. Non-adherence increases the burden on health systems at a time when there are ever-greater demands on healthcare resources. A gap in patient adherence to treatment could collapse the healthcare ecosystem; thus, adherence support solutions are critical to achieving optimal medical outcomes.
The traditional approach within the healthcare system has relied upon a limited range of interventions to foster patient adherence. Typically, patients are warned about the potential consequences of non-adherence, while standardized follow-up consultations are scheduled for the entire patient population. Unfortunately, this one-size-fits-all approach fails to account for individual patients' unique circumstances and diverse needs. Consequently, billions of dollars are spent on interventions that may only be effective for some or unsustainable patient support programs.
This emphasizes the need to innovate a multi-layered scientific approach to effectively address the World Health Organization's (WHO) five dimensions of adherence. WHO defines adherence as "the degree to which the person's behavior corresponds with the agreed recommendations from a healthcare provider." It also adds that 80 percent or more adherence rates are typically needed for optimal therapeutic efficacy. But poor adherence to therapy is a significant public health problem, averaging only 50 percent in developed countries and even lower in developing countries. As outlined by WHO in its dimensions, patients' therapeutic outcomes are affected by factors such as social and economic as well as therapy, disease, patient, and healthcare system-related factors. Therefore, we must draw inspiration from successful strategies that relevant industries, policymakers, regulators, researchers, and entrepreneurs employ to tackle this challenge. Given that each patient journey is unique – equitable, and sustainable, healthcare access solutions should be designed to address patient adherence challenges in a personalized way.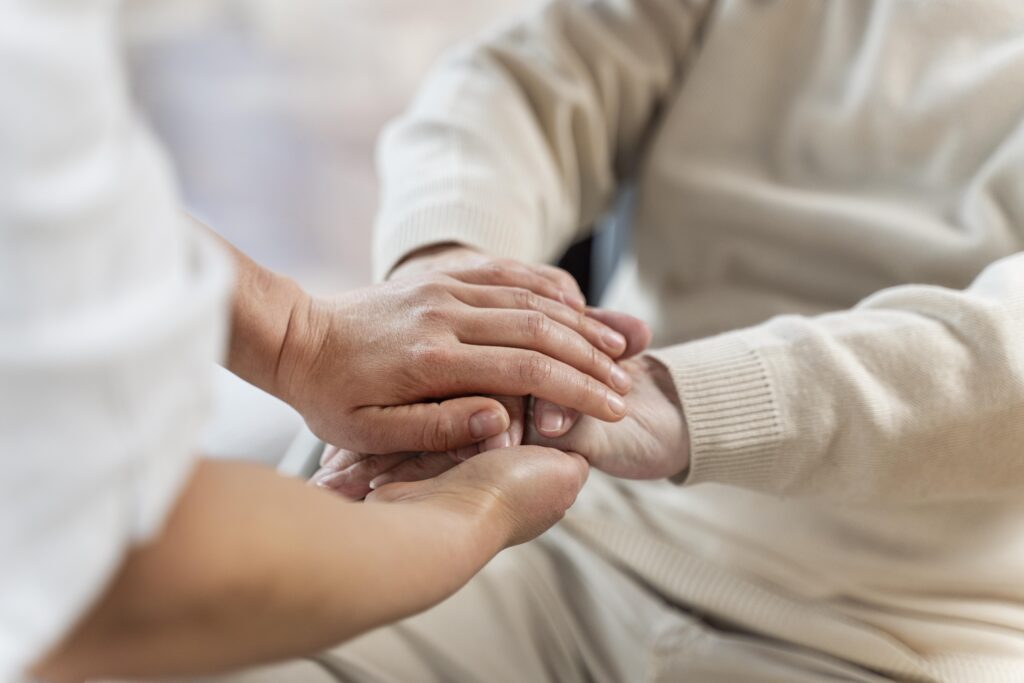 Care and treatment extend beyond mere medication. The importance of establishing a patient-centric care ecosystem is more apparent than ever. Embracing a comprehensive, multi-dimensional view of each individual's journey allows us to delve into their adherence support routines and the fundamental factors shaping their behaviors. This encompasses demographics, lifestyle decisions, and more.
At Axios International, we look at the patient journey holistically and provide tailored, personalized adherence interventions for each patient because each is different. Adopting an evidence-based approach, our proprietary Patient Needs Assessment Tool (PNAT) customizes services to each patient, thereby increasing adherence, engagement, and program cost-efficiency​. The patient undergoes personal needs assessment using PNAT to determine the support they need, based on which a personalized Patient Support Program (PSP) is developed, resulting in improved medical outcomes.
Only by utilizing the validated scientific tools to assess and identify the unmet needs of the patients in a customized approach and understanding the variations in patient adherence patterns and individual motivations can healthcare providers customize interventions to address the specific needs of patients who require additional support to maximize their medical benefit. For instance, one patient may discontinue therapy due to intolerable side effects, the inconvenience of doctor visits, and apprehension about being reprimanded for non-adherence. Conversely, another patient with the same diagnosis may frequently skip doses due to a demanding lifestyle, frequent travel, and a lack of comprehension regarding the severity of their condition. Recognizing these nuanced differences is pivotal in devising effective access strategies and solutions that cater to each patient's needs. To provide care and treatment in the right place at the right time, a broad range of cost-competitive access to adherence solutions, including remote care and other support solutions, can ensure that patients and their families can access care and treatment services where and when they need the most.
However, interventions alone are insufficient. All stakeholders, including the community, must embrace agility by creating an eco-system that encourages innovation in designing, executing, monitoring, and continuously evolving access solutions based on emerging unmet needs during a patient's journey. Partnering with access to healthcare providers can also help track the effectiveness of interventions at both the individual and segment levels and help make improvements to enhance success rates. These improvements also necessitate collaboration across functions such as research and development, product development, medical, and patient services, while dedicated resources equipped with specialized skills in communications, technology, data analytics, quality, and compliance facilitate coordinated execution across all channels.
Healthcare providers must adopt a 360-degree patient support approach to revolutionize patient adherence. By doing so, they can enhance adherence rates, curtail unsustainable practices in healthcare systems, and enhance quality of life by improving patient health and medical outcomes. Achieving this transformation demands the seamless integration of predictive analytics, personalized patient adherence interventions, and agile operational frameworks, all with the primary goal of empowering patients to engage in their healthcare journeys actively. The present moment beckons healthcare to transcend conventional confines and usher in a fresh era of patient empowerment and collaboration, where adherence is a cornerstone of better healthcare results.